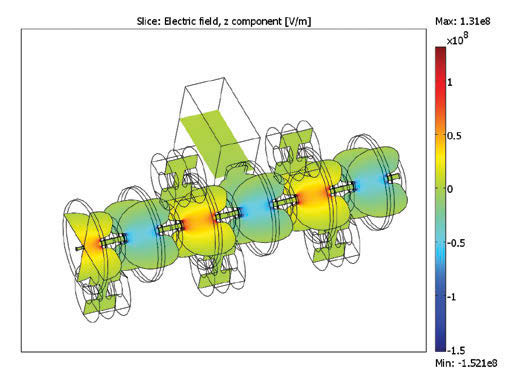 Not too long ago, my colleague Jennifer wrote a blog post about the Cross Cancer Institute, and the research being conducted there into the design of a new device for treating cancerous tumors. The device, known as the Linac-MR, is revolutionary due to its ability to both image and treat cancer cells simultaneously — a capability that had previously been regarded as near impossible due to the conflicting physics interactions involved. Such a device would allow for extremely precise radiation […]
Read more
---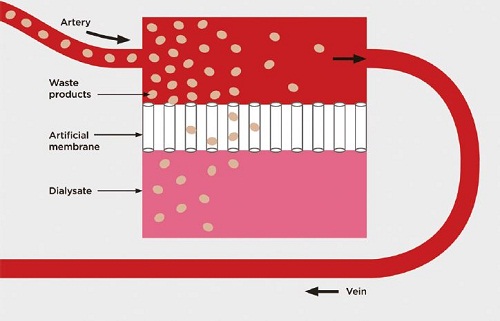 A while back, I had the opportunity to speak with Steven Conrad, a critical care physician at the Louisiana State University (LSU) Health Science Center in New Orleans. Not only is Dr. Conrad a physician as well as a professor at LSU, he's also a biomedical engineer who uses finite element analysis (FEA) to conduct research on the design of dialyzers. Dr. Conrad uses COMSOL Multiphysics to gain a deeper understanding of the physics behind these devices, and to create […]
Read more
---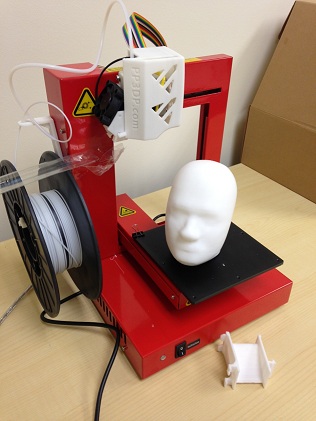 In the past, we've discussed a few of the extraordinary uses of 3D printing (or additive manufacturing) technology by some innovative engineers, and even printed a few of our COMSOL models. In one of our previous posts on 3D printing, we discussed some of the limitations that this technique poses from both a consumer and manufacturing stand-point — you can only print one material at a time. Now however, as was mentioned in an article in Desktop Engineering, not only […]
Read more
---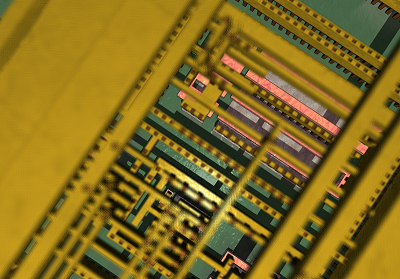 At the COMSOL Conference in Boston, Lam Research Corporation held a keynote talk about Moore's law and its role in computational modeling. The keynote touched on how Moore's law has not only impacted the advancement of simulation tools, but also how the development of these tools have themselves allowed Moore's law to hold true. The concept was something that interested me, and I know it's been on the minds of many electrical engineers as well. Case in point, when browsing […]
Read more
---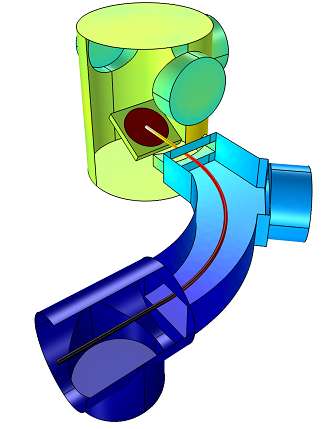 Until recently, simulation had not been widely used by vacuum system designers because of an absence of commercial simulation tools. Last October, my colleague James Ransley held a webinar about how to model vacuum systems using COMSOL Multiphysics. The webinar was a great success, and it inspired us to produce a dedicated product for modeling vacuum applications: the Molecular Flow Module (new with version 4.3b). This year, on November 21st, James will be giving a webinar explaining the new features […]
Read more
---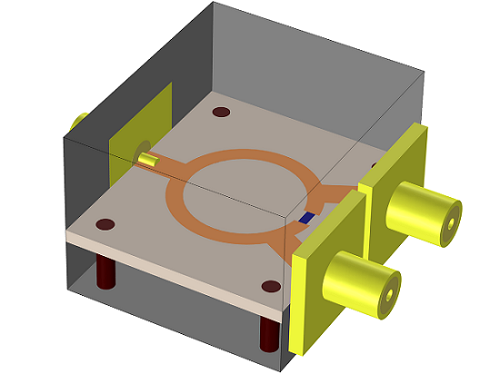 A Wilkinson power divider is a common three-port power splitter circuit that is used to split an input signal into two equal output signals, or to combine two signals into one. Unlike resistive or T-junction power dividers, a Wilkinson power divider allows for nearly complete isolation between the two ports and adds no resistive losses to the power split. Because of these characteristics, a Wilkinson divider is widely used in radio communication systems due to its ability to prevent crosstalk […]
Read more
---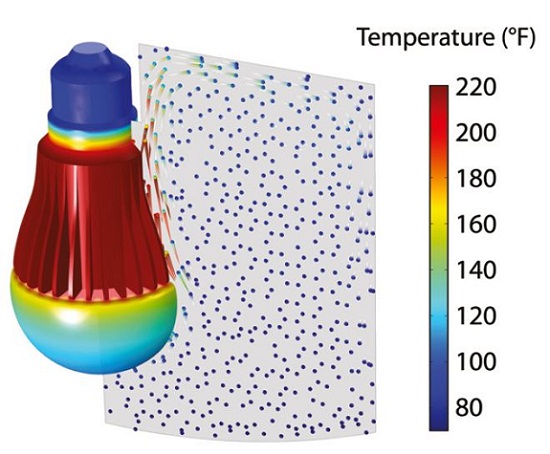 Last month, COMSOL Certified Consultant Veryst Engineering was featured in Software Tech Briefs, a special supplement to NASA Tech Briefs. Veryst is known to leverage multiphysics simulation software for analyzing LED lighting designs and other complex industrial problems. The project mentioned in the article focused on building a thermofluid-mechanical model of an LED light bulb in order to explore and optimize thermal management techniques within the bulb.
Read more
---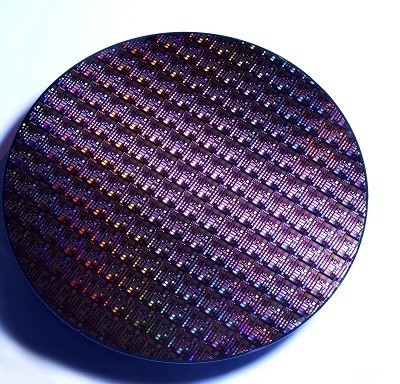 When designing products on the nanometer scale, physics interactions that are considered negligible on the larger scale make their presence known. One such case where these forces must be taken into account is in the design of integrated circuits, where understanding and optimizing the effects of van der Waals forces, attractive forces, and surface tension become vitally important to creating a robust design. As technological advancements call for both the size of integrated circuits to decrease and the density of […]
Read more
---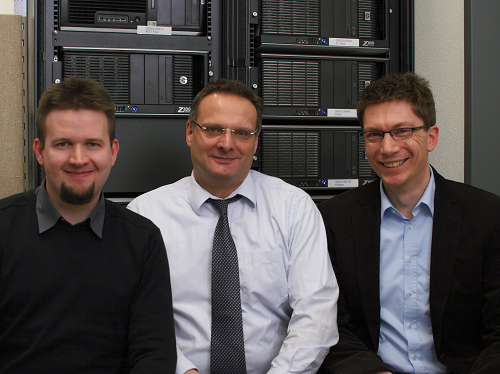 For 60 years, the technology manufacturer KOSTAL Group has been implementing various electrical systems in cars, making your driving experience more enjoyable. For instance, the Automotive Electrical Systems division of KOSTAL placed indicator switches near the steering wheel and created integrated-function push buttons. Over the years, their patents and designs have become more complex and revolutionary. Currently, they are working on optimizing the design of their roof modules for premium cars using mechatronic simulation.
Read more
---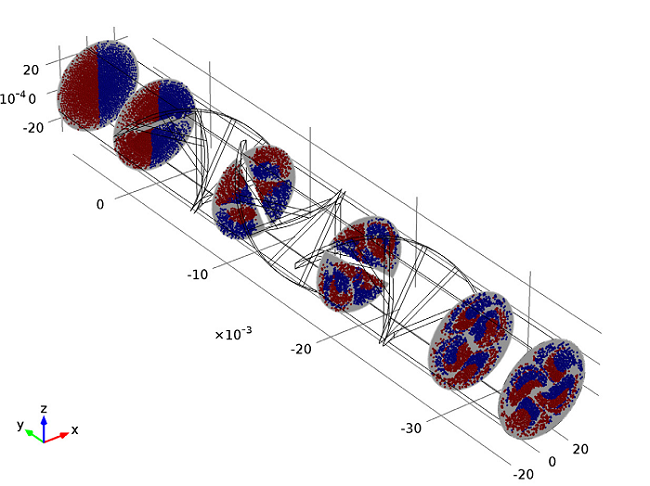 Laminar static mixers are used for the accurate mixing of fluids (both liquid and gas). Unlike a mixer containing moving blades, a static mixer contains twisted stationary blades that are positioned at different angles throughout the cylindrical flow channel of the mixer. When a fluid is pumped through the channel, the alternating directions of the cross-sectional blades cause the fluid to become mixed as it passes along the length of the channel. This mixing technique allows for precise control over […]
Read more
---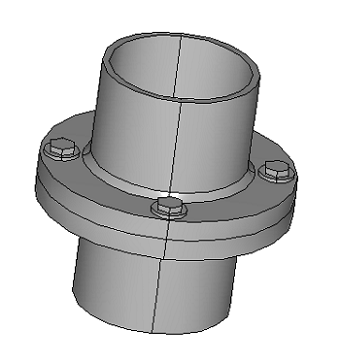 When analyzing a bolted joint, one thing to consider for an accurate analysis is the bolt pretension. With COMSOL Multiphysics, the effects of prestressing a bolt can be easily computed using the Bolt Pre-tension feature available in the Structural Mechanics Module. After modeling prestressed bolts, a further analysis can then be conducted on an external load applied to the structure. Here, we will explore how to include prestressed bolts in a tube connection model, and then carry out a stress […]
Read more
---
Get new posts by email
---
Categories
---
Tags