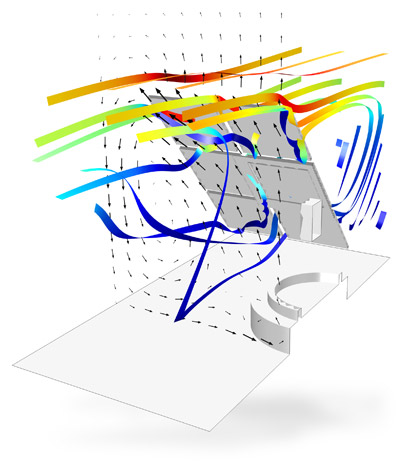 The release of COMSOL 4.3 is a big deal. My colleagues have been working very hard on this release, and lately water cooler conversations have been less about sporting events and more about what's coming in version 4.3, and when it will be ready. Many are saying that this is "our best release yet". Now it's finally time to unveil what the fuss around version 4.3 is all about — and we bring it to you first via the COMSOL […]
Read more
---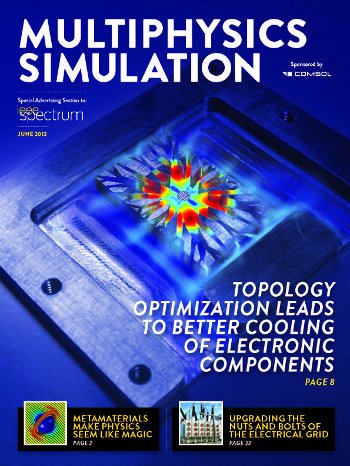 A really exciting project has just been finished here at COMSOL, which was great to be a part of. The next issue of IEEE Spectrum will feature a special insert titled: Multiphysics Simulation. Sponsored by COMSOL, this is a special section that contains nine articles about simulation — a must read for all subscribers to IEEE Spectrum as well as others interested in modeling.
Read more
---
It's almost time for our 3rd annual U.S. Government Modeling Event, so I wanted to give you an inside look at what it's really all about.
Read more
---
A new version of COMSOL Multiphysics will be released very soon, and in conjunction with this we are holding webinars to go over what exactly is new in COMSOL Multiphysics version 4.3. For our friends located in Europe, the free webinar will be conducted live on June 21st. The speaker of this online event, Phil Kinnane, will introduce you to three brand new products and go over the wide array of tools that are available in this new version.
Read more
---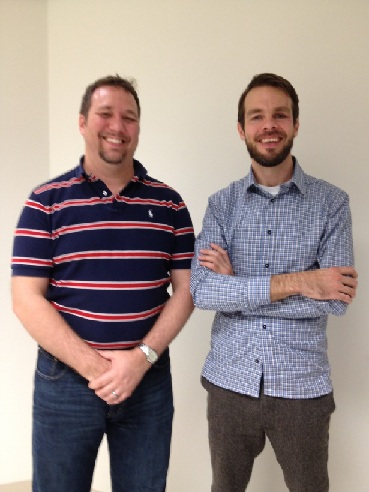 This week we ran a series of three one-day courses. The first two days centered on modeling batteries and fuel cells, as well as electrodeposition applications. Today, the course looked at simulating corrosion. This was a great opportunity for a number of our customers and other interested people to try out the new Corrosion Module.
Read more
---
Looking for an overview of what's new in COMSOL Multiphysics version 4.3? Check out our free webinar on June 7th. In this online event, David Kan will introduce three all-new products and walk you through a suite of new tools now available.
Read more
---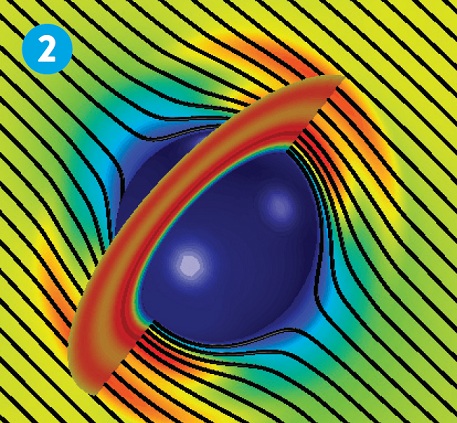 A couple of our COMSOL users that I previously blogged about in "How we Realized we were Good at Enabling Users to Model Cloaking" have been selected as one of the Journal of Optics 'TOP 25' articles for 2011. These were chosen based on being the most downloaded, cited, or of highest quality ranking.
Read more
---
COMSOL allows the researcher or designer to couple many physics phenomena at once and create multiphysics models. Being able to bring in every applicable aspect of physics into a virtual model is what makes the simulation "real" enough to accurately represent what the actual product would look and act like.
Read more
---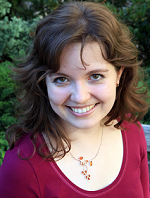 So far users of COMSOL Multiphysics have fared pretty well in the Create the Future contest. For example, last year's Grand Prize was awarded to Monika Weber and researchers with Yale University, CT, for their "αScreen Fast and Cheap Bacteria Detection". This sensor can help cheaply detect bacteria in food fast and eliminate the risk of infection and spreading food-borne diseases.
Read more
---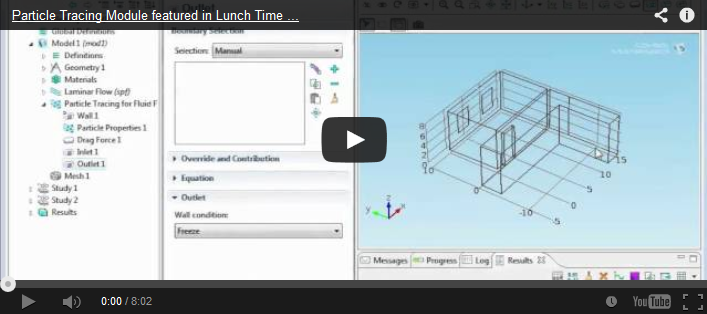 The manager of our Palo Alto Office, John Dunec, has been running some lunch tutorials that show the building of models. His latest one, which was presented last Tuesday, showed how flow in a building can be modeled.
Read more
---
Get new posts by email
---
Categories
---
Tags