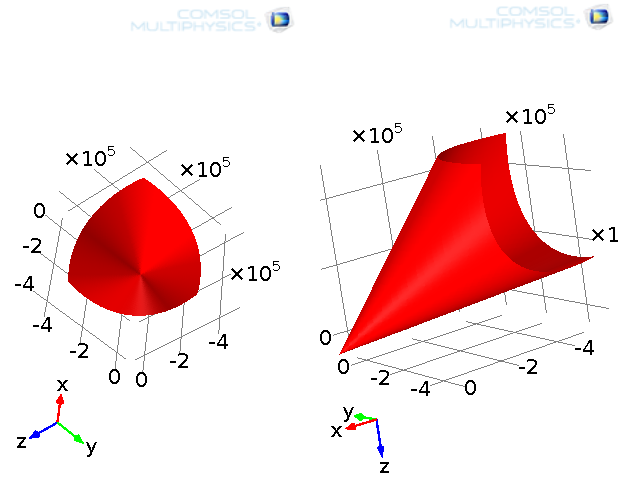 In order to ensure safe geotechnical building methods, specific applications require certain foundations and structure reinforcements. Tests are quite expensive to carry out, so simulation can be really useful and even essential. Many numerical models have been developed to give a deep insight into soil behavior. Here, we introduce the most widespread models for soils available in COMSOL Multiphysics and analyze a tunnel excavation example.
Read more
---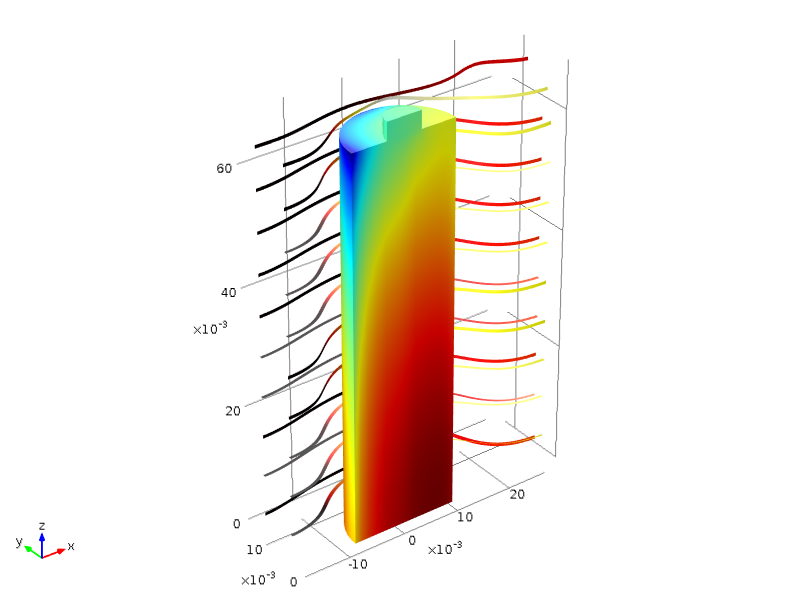 In the performance of lithium-ion batteries, thermal management is an important element to consider. Through modeling and simulation, you can improve the design process by analyzing how heat is transferred within the energy source.
Read more
---
There are two aspects of home brewing: the culinary side and the engineering one. Many beer lovers start brewing either to improve a recipe, try to clone their favorite beer, or even simply just to see how it works. After brewing a few batches, however, it turns out that the brewing process can also be very challenging from an engineering point of view.
Read more
---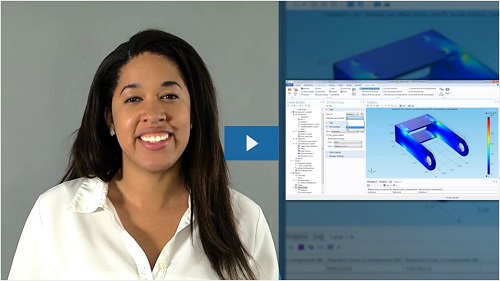 I have great news for anyone who is eager to learn the fundamentals of simulating structural mechanics in COMSOL Multiphysics. We have just published a completely revamped version of our video tutorial on the static bracket model. COMSOL Multiphysics version 4.4 and the Structural Mechanics Module are used to analyze the resultant forces, stresses, and deformations that occur on solid structures that are subjected to external loads.
Read more
---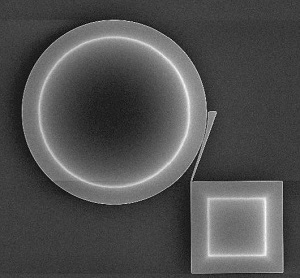 Micromechanical sensors are crucial to many standard commercial products in nanoelectronics and nanomechanics. These are sensors that are so small they operate on the nanoscale, with parts measuring in billionths of a meter. Researchers at the University of Alberta are exploring ways to find the effective mass — the mass of a particle when reacting to a force — of micromechanical sensors in a faster way. This measurement is key to performing thermomechanical calibration.
Read more
---

How does thermal contact resistance affect heat transfer? As the sizes of electronic devices continue to decrease, effective heat management becomes even more important. Today, electronic packaging has transitioned from its original purpose of providing mechanical protection and interconnection to also serving as a means of heat dissipation to the outside environment. Using a model from the Model Gallery, we explore the role of thermal contact resistance on heat management in a simple electronic package and heat sink assembly.
Read more
---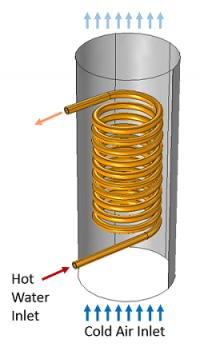 Coil heat exchangers are simple and easy to manufacture. Here, we consider an axially wound coil of copper carrying hot water that heats air inside of a circular duct. Since the geometry is almost invariant about the centerline, the model is solved in the 2D axisymmetric plane. Additional expressions are added to compute the temperature drop between turns of the coil, which greatly simplifies the modeling.
Read more
---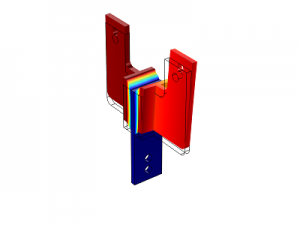 In the design of many structures, a particular area of concern is exposure to seismic and wind-induced vibrations. Viscoelastic structural dampers have been implemented into structural layouts as a means to limit the strain and decrease the risk of failure in building components due to such excitations.
Read more
---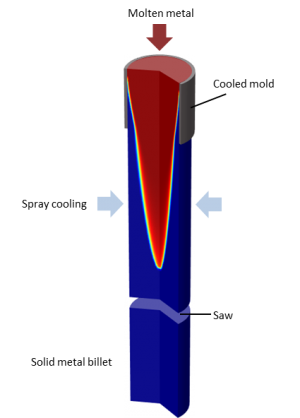 Modeling phase change is important for many thermal processes, ranging from the food industry to the metal processing industry. The Heat Transfer Module offers a dedicated interface for modeling the characteristics of phase change. It uses the apparent heat capacity method, which we introduce here.
Read more
---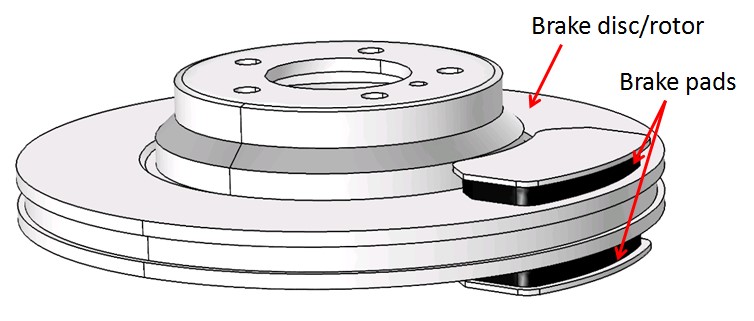 Today, we invite guest blogger Nagi Elabbasi of Veryst Engineering to share the work they performed on simulating wear in COMSOL Multiphysics. Using COMSOL Multiphysics, we implemented a wear model and validated it by simulating a pin-on-disc wear test. We then used the model to predict wear in an automotive disc brake problem. The results we found showed good agreement with published wear data.
Read more
---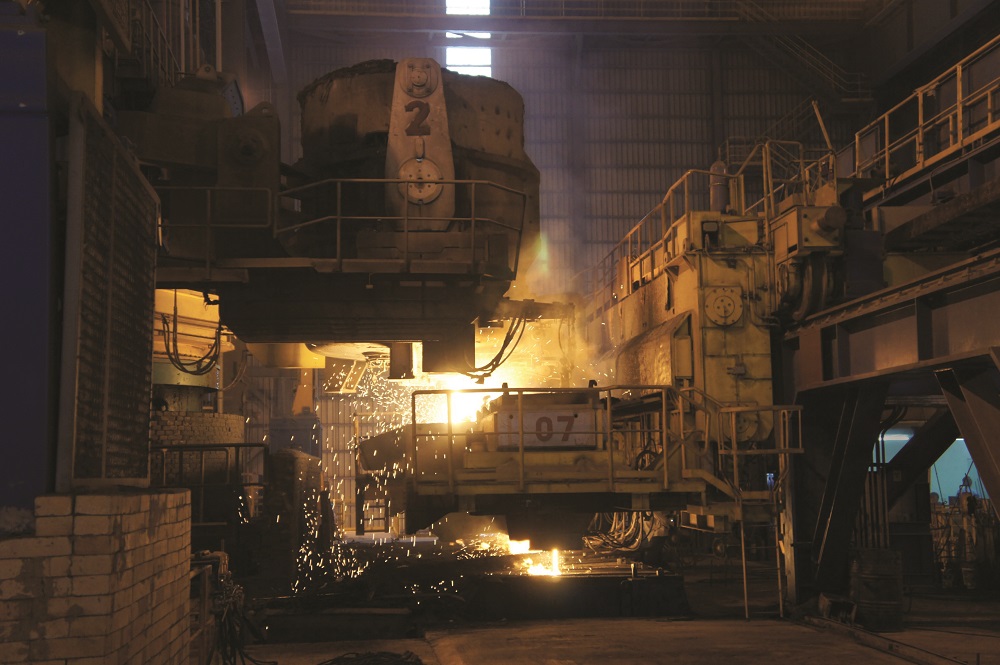 The Swiss steel company SMS Concast has been leveraging multiphysics simulation to optimize the steelmaking process of continuous casting. Through research conducted using COMSOL Multiphysics, the R&D team at SMS Concast was able to implement a new technique that allowed a steelmaking plant in Taiwan to reduce yearly CO2 emissions by about 40,000 tons.
Read more
---
Get new posts by email
---
Categories
---
Tags