Creo™ 2.0, COMSOL as PlanetPTC Silver Sponsors
Earlier this month COMSOL sponsored the 3-day PlanetPTC event in Orlando, Florida. This was our first time as silver sponsors at PlanetPTC, and my colleagues came back in good spirits.
Not long ago, Creo™ 2.0 was introduced, and PlanetPTC provided a great opportunity to get filled in on the latest news PTC has to offer in Creo™ as well as other products. A number of the presentations focused on news and improvements in Creo™ 2.0 (naturally), and some showcased "best practices" for Creo™ Parametric. According to Lorant Olasz, Program Manager of External Interfaces at COMSOL, these presentations offered valuable insight for future interface improvements to our own product; LiveLink™ for Creo™ Parametric. Our aim is "to provide integration that enables efficient workflows when working with COMSOL Multiphysics and Creo™ Parametric," says Lorant.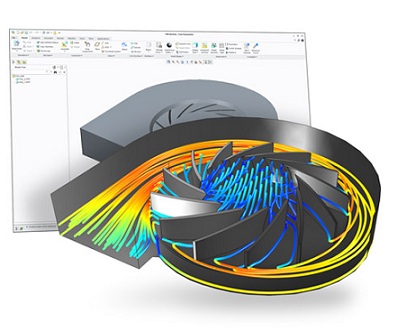 We've attended PlanetPTC in the past, but this was the first time we held a seminar in addition to setting up a booth. At the seminar, Lorant demonstrated the LiveLink™ for Creo™ Parametric and how CAD can be seamlessly integrated with simulation. Simply put, if you make a change to your CAD model the geometry will be updated automatically in COMSOL Multiphysics — without changing your physics settings. (Get the full story on LiveLink™ for Creo™ Parametric here).
As silver sponsors, we also enjoyed a good spot on the exhibition floor, and had the opportunity to meet a lot of other attendees who stopped by our booth. To those of you who decided to swing by — thank you!
Creo is a trademark of Parametric Technology Corporation or its subsidiaries in the U.S. and in other countries.
---