Keynote Speakers from Industry and Academia
Pioneers in industry and academia from across the globe shared their innovative uses of multiphysics simulation during the COMSOL Conference 2016. The keynote speakers inspired us with success stories covering a wide range of application areas, from advancing products and processes at a pharmaceutical company to evaluating the acoustic performance of motorcycle engines — and lots in between.
---
Bernard McGarvey
Eli Lilly and Company
Leveraging Modeling and First Principles Thinking to Accelerate Improvement at a Pharmaceutical Company
Dr. Bernard McGarvey is a senior engineering advisor responsible for process modeling applications at Eli Lilly and Company. He supports the application of process modeling in both manufacturing and process development. He has 32 years of experience in manufacturing, where he has held positions in process engineering, process control engineering, and technical services. His interests include general mathematical modeling and simulation, process data analysis, capacity/workflow modeling, risk management, fluid dynamics, cold chain container design and qualification, nonlinear model estimation, and quality engineering. He has a BEng degree and a PhD from University College Dublin, Ireland.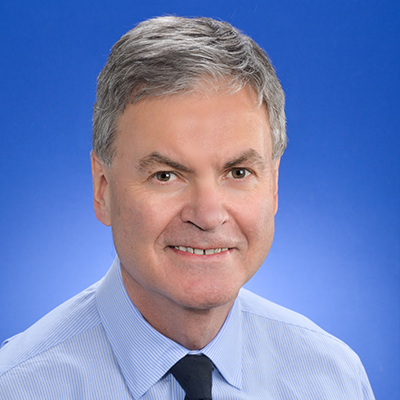 ---
Ed Furlani
University at Buffalo (UB) SUNY
Multiphysics and Multiscale Simulations: Advancing Basic Science and Industrial Applications
Dr. Edward P. Furlani holds a PhD in theoretical physics and has a joint appointment as a professor in the Departments of Chemical and Biological Engineering and Electrical Engineering at University at Buffalo (UB) SUNY. He transitioned to academia in 2011 from the Eastman Kodak Research Labs, where he performed interdisciplinary modeling for the development of commercial materials and devices. His industrial experience spans applications in the fields of microfluidics, photonics, applied magnetics, and microsystems technology. His current research involves the development of computational models to design innovative nano- and microstructured materials and devices with unique functionality. His current research spans the applications of microfluidics, biosensing, energy storage, nanophotonics, and magnetic particles. Professor Furlani's research contributions include over 100 peer-reviewed publications, a textbook on applied magnetics, and numerous invited conference presentations. He also has a distinguished record of translational research and currently holds 152 U.S. patents.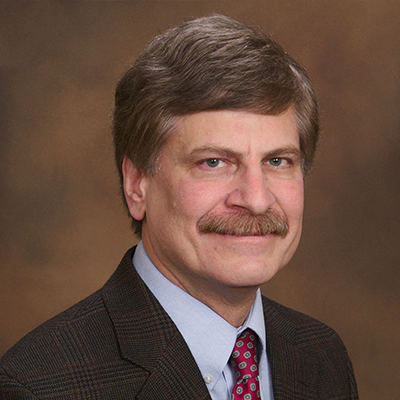 ---
Carl Meinhart
University of California, Santa Barbara/Numerical Design, Inc.
Transport Processes in Microfluidics
Dr. Carl Meinhart is a professor of mechanical engineering at the University of California — Santa Barbara (UCSB). He obtained his PhD from the University of Illinois in 1994. Since coming to UCSB in 1996, his research has focused on developing microfluidic devices and investigating their fundamental transport mechanisms. Professor Meinhart's research on microfluidics has been cited approximately 7800 times, with an h-index of 34 (Google Scholar™ scholarly texts search). He has seven issued patents.
In addition to being a professor at UCSB, Dr. Meinhart is the founder and CEO of Numerical Design, Inc., which is a COMSOL Certified Consultant. Dr. Meinhart is a fellow of the American Physical Society.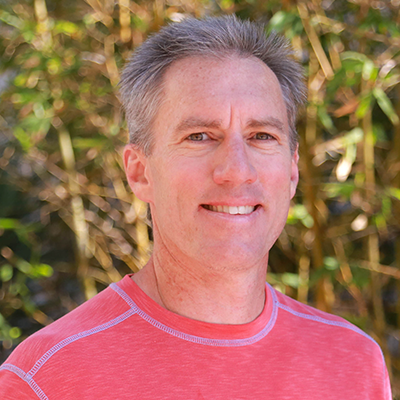 ---
Sebastien Perrier
Echologics Engineering
On the Accuracy of Predicting Leak Location in Fluid-Filled Pipes
Sebastien Perrier is a mechanical engineer who received his PhD from the University of Sherbrooke. He specialized in acoustics and vibrations, coupling of structures, and signal processing. Sebastien has been working with Echologics Engineering where he optimizes and develops the next-generation solutions for buried pipe infrastructure management and leak detection. His work focuses on carrying out laboratory and field tests, developing processes and methods for measuring vibration and pressure events, and pipe modeling.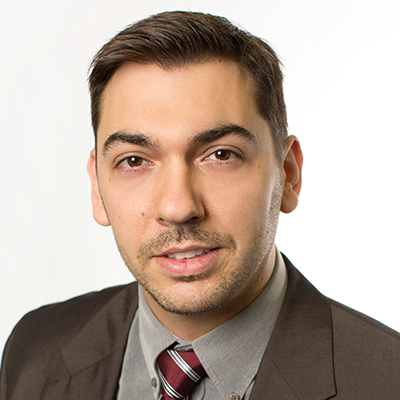 ---
Dr. Vivek Kumar
Endress+Hauser Flowtec AG
Multiphysics Simulations of Flow Meters
Dr. Vivek Kumar is a leading technical expert for numerical simulation at Endress+Hauser Flowtec AG in Switzerland. He obtained his doctorate in 2005 in the area of computational fluid dynamics from the Institute of Fluid Mechanics (LSTM) of University of Erlangen-Nürnberg Germany, where he worked on turbulence modeling of complex flows. At Endress+Hauser (E+H), Dr. Kumar is supporting various engineering and product development departments with not only numerical simulations of flows and multiphysics problems, but also by providing ready-to-use computing power in terms of a private cloud and an HPC cluster. His main area of research and applications is time- and frequency-domain methods for flow-acoustic and flow-structure interactions problems where he extensively uses COMSOL Multiphysics® since 2012.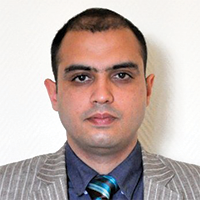 ---
Fuel Your Insight with HPC-Enabled Simulation
Stephan Gillich is director technical computing GTM at Intel Deutschland GmbH. He is responsible for the strategy and execution on how to position Intel® products in the HPC, workstation, and data analytics market in EMEA via a cross-organizational team. He joined Intel in its Supercomputing division as a computer scientist. Since then, he has gained broad experience covering client and server products in technical, consumer, and vertical industry management positions. As a member of the steering board of DVB Organization, he has worked for advanced standardization in the media industry. Recently, Gillich managed enterprise competitive marketing. He holds a diploma (master's degree) in computer science from the Technische Universität München.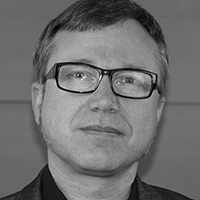 ---
Developing Machines for Future Semiconductor Microchips
Manufacturing: How COMSOL Multiphysics® Is Used as One of the Enablers Fred Huizinga got his MSc in mechanical engineering at the Eindhoven University of Technology. He started his professional career as a design engineer in 1984 when he joined Volvo Cars. He soon became interested in CAE and moved into the CAE department, where he gradually was promoted from CAE engineer to manager of the Chassis, Driveline, and CAE department. After a career of 25 years within automotive engineering, he joined ASML in 2011 as manager of the Mechanical Analysis group. In his current position, he is responsible for all of the mechanical analyses performed within ASML.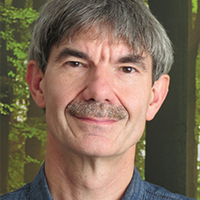 ---
Maxim Kaufmann and Michael Brandl
Starkstrom Augsburg e.V
One Year of Life-Changing Experience — Building a Formula Student Electric Race Car from Scratch
Maxim Kaufmann studies mechatronics (BEng) at Augsburg University of Applied Sciences and is interested in remote-controlled aircraft. Since 2015, he is a highly motivated team member of Starkstrom Augsburg. He was the manager of battery systems in the last season and now acts as a mentor for the new Battery team while doing his internship at the robotics company KUKA. As part of his role in the team, he recently worked on simulation-optimized integration and connection of the battery pack to the race car.
Michael Brandl studied technical computer engineering (BEng) at Augsburg University of Applied Sciences and is experienced in embedded software projects and a passionate Linux® user. He is a Formula Student team member since 2014 and did his internship at Infineon Technologies Augsburg. In the last season, he was the chief technical officer of Starkstrom Augsburg. He recently started his master's degree study including an embedded security project.
*Linux is a registered trademark of Linus Torvalds.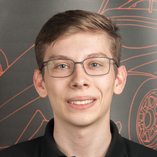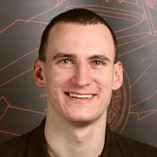 ---
Dr. Matthew Biginton
The Magstim Company Limited
Improving Transcranial Magnetic Stimulation Using Finite Element Modeling
Dr. Matthew Biginton studied physics at Exeter University, completing a master's degree and PhD. He worked for the Met Office for his year in industry and undertook funded projects with companies such as QinetiQ, BAE Systems, and Dstl during his studies. He has since worked at Arkiris, Sharp Electronics, and is now working for Magstim as a principal scientist. During his degree and PhD, Dr. Biginton used finite element method modeling to investigate electromagnetic structures and used COMSOL Multiphysics® to develop complex multiphysics MEMS models for Sharp Electronics and multiphysics coil models for Magstim.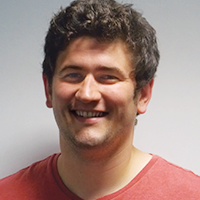 ---
Gyanendra Roy
Mahindra Two Wheelers
Meet Customer Expectations with Motorcycle Noise and Sound Analysis
Gyanendra Roy is the CAE head of Mahindra Two Wheelers Limited and has developed a full-fledged CAE team, catering to the needs of vehicle and engine durability, CFD, and vehicle and engine NVH requirements. He holds a bachelor's degree in mechanical engineering from Nagpur University and a master's degree in mechanical engineering from BITS, Pilani. He has 13 years of experience in the field of simulation, has developed various methodologies for the structural analysis of vehicle and engine components, and has established good correlations with tests.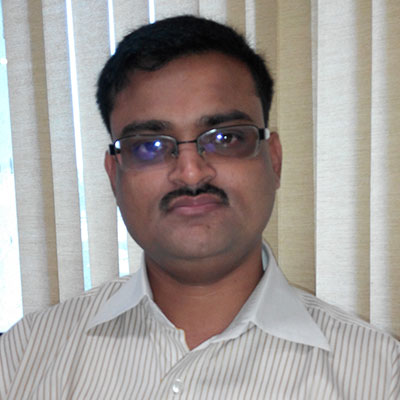 ---
Shriganesh Prabhu
Tata Institute of Fundamental Research
Terahertz (THz) Optical Element Designs Using COMSOL® Software For Spectroscopy Applications
Dr. Shriganesh Prabhu earned his PhD from Tata Institute of Fundamental Research and his postdoctorate from Emory University, Atlanta, USA. He works on ultrafast carrier dynamics in materials using THz spectroscopy. He develops THz technology, optical components, source-detector devices, and THz-waveguide-based sensors.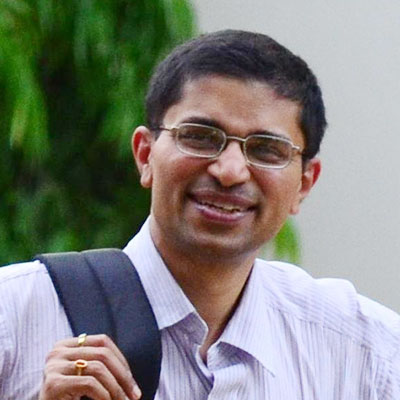 ---
Li-Hsin Hung
Kornerstone Materials Technology CO., Ltd. (KMTC®)
COMSOL® Apps Applied in Glass Manufacturing Process
Dr. Li-Hsin Hung is a manager of research development at Kornerstone Materials Technology CO., Ltd. (KMTC®). His work focuses specifically on the development of models for glass melting, stirring, and forming. He has a PhD in applied mechanics from National Taiwan University, Taiwan.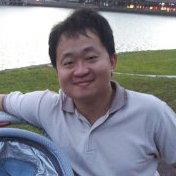 ---
Yu Mingrui
China Nuclear Power Engineering Co., Ltd.
Application of COMSOL Multiphysics® in the Field of Nuclear Safety
Dr. Yu is an engineer at China Nuclear Power Engineering Co., Ltd., where his specialty is the analysis of nuclear safety. Presently, he partakes in the important scientific research project for the prevention and relief technology for severe accidents. He has a doctorate degree from Harbin Engineering University in 2015.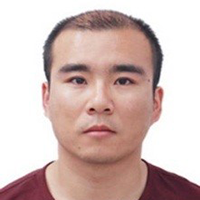 ---
Wang Bin
Shanghai Jiao Tong University
COMSOL®-Based Applications in Acoustic Scattering for Underwater Targets
Dr. Wang is an associate professor in Shanghai Jiao Tong University. He has been engaging in theoretical and experimental studies on ocean ambient noise and acoustic characteristics of underwater targets. His major research interests include acoustic radiation and scattering for underwater targets, formation mechanisms of ocean ambient noise, and its forecasting method. He has a PhD in underwater acoustic engineering from Shanghai Jiao Tong University.
---
Duan Yanchao
Xi'an Airborne Lightning and Electromagnetic Environment Laboratory
Improve Aircraft Lightning Protection via Multiphysics Simulation
Yanchao Duan, a simulation engineer at Xi'an Airborne Lightning and Electromagnetic Environment Laboratory, mainly works on electromagnetic field simulation, experimental research, and the development of lightning protection products. His research involves lightning attachment points, lightning partition, lightning electromagnetic environment, and lightning effects on aircraft and ships. He also works on lightning protection of radar cover, aerostats, and fan blades, and the development of lightning protection products.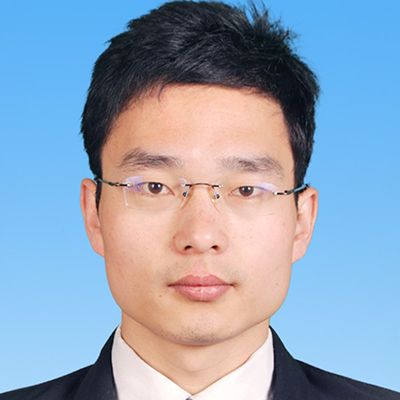 ---