Long-time User Shares his Model with the COMSOL Community
As part of COMSOL's commitment to the Multiphysics Modeling community, we offer a forum where COMSOL models and other material can be shared; the Model Exchange. I was just looking through the Model Exchange when I noticed a user from way back had posted their model of a horn antenna.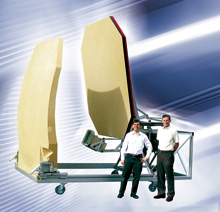 I remember their model from a COMSOL News story dating back to 2004. Dr. Robert Koslover from SARA, Inc. was in fact featured on the cover of this COMSOL News.
Dr. Koslover and his team are still going strong, and they're happy for everyone to access a 4.2a version of the model in the Model Exchange. Others are also welcome to upload their models here.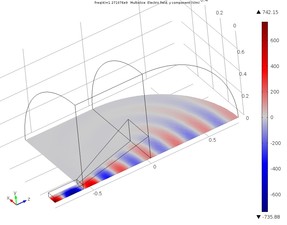 ---
---
|
© 2017 by COMSOL Inc. All rights reserved