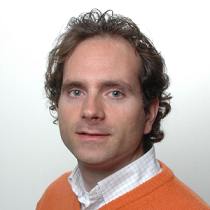 Philips Research Laboratories, located in Eindhoven, is often considered to be an incubator of ideas. The prestigious institute has traditionally been the core of all new product developments at Philips, and many of their forefront discoveries were made here. In October, Senior Scientist Alwin Verschueren of Philips Research Laboratories will hold a keynote talk on pulmonary drug delivery at the COMSOL Conference Rotterdam 2013.
Read more
---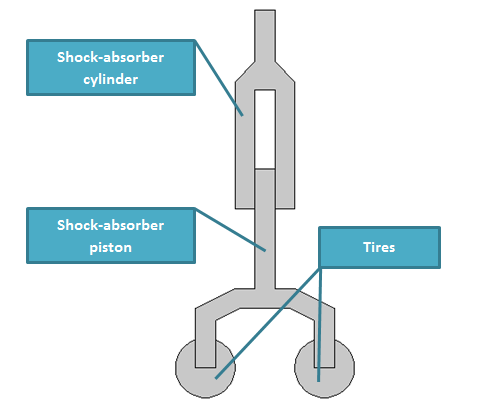 Aircraft rely on landing gear in order to taxi, take off, and land. The landing gear of your average commercial airplane consists of a shock-absorber cylinder and piston, and a pair of tires. Intuitively, the shock-absorber experiences stresses as the landing gear touches the ground — but how much? In order to design a landing gear mechanism that can withstand many landings, and to determine when it's time to swap out an old one, we can perform a multibody dynamics […]
Read more
---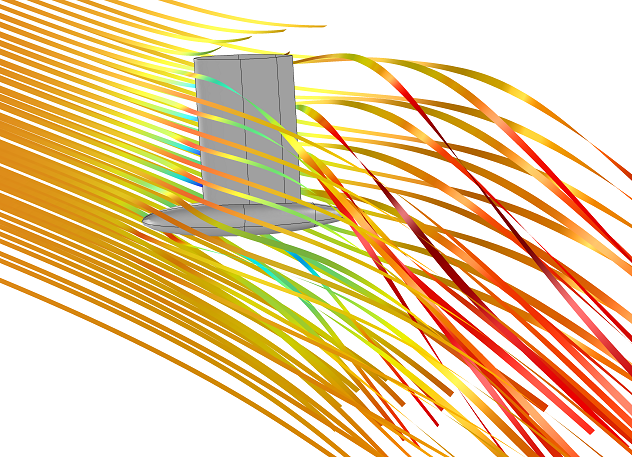 Of all boats, I find sailboats to be the most fascinating, especially when sails are their only means of propulsion. Kinetic energy is transferred from the wind to the sails, which results in a lift force that balances drag forces and allows the sailboat to move through the water. We are all familiar with the parts of a boat above the waterline: deck, spars, sails, and the rudder used to turn the boat (figure 1c). Not everyone pays attention to […]
Read more
---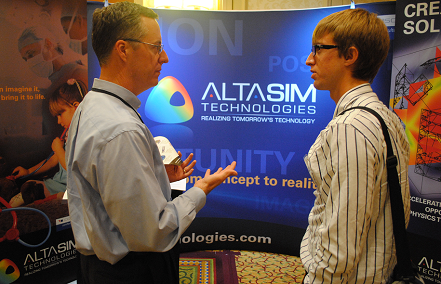 My colleagues have been talking about the upcoming user's conference in relation to attending and presenting. Now I would like to draw your attention to another aspect of it: your opportunity to exhibit at the multiphysics event of the year. The exhibition and poster areas are the focal points of the event, buzzing with activity and networking opportunities. As a sponsor, your exhibition booth will be right in the middle of it all. If you're hoping to meet prospects and […]
Read more
---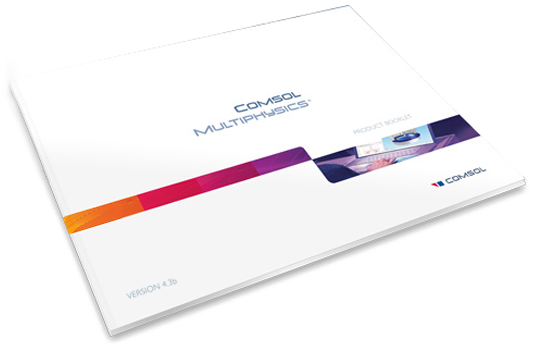 It's been a busy and exciting past few weeks here at COMSOL, with the recent release of COMSOL Multiphysics 4.3b and all the updates it entails. We have been working on quite a bit of release-related content, including creating videos about the capabilities added to the COMSOL family, making updates to the Introduction to COMSOL Multiphysics tutorial, and generating many new simulations using the new features and modules. In the same vein, we've also been working to put together the […]
Read more
---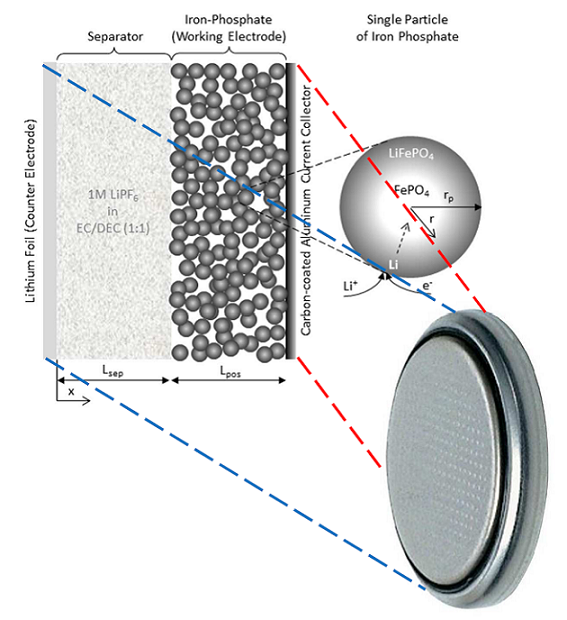 During my time as a PhD student, a blue "Chemical Landmark" plaque was fitted to the building a couple of hundred yards down the road from my lab. The plaque commemorates the achievements of the researchers who made the lithium-ion (Li-ion) battery viable. Whether or not you know about the electrochemistry of rechargeable lithium-ion batteries, you probably rely on one. We carry them around in our phones and laptops, and ride in cars and planes that use them for power. […]
Read more
---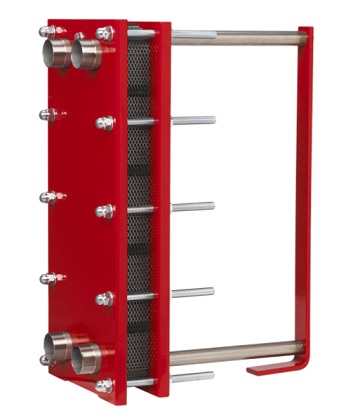 It's not always obvious what a major role temperature control plays in modern technology, as the interchange happens in the background. Plate heat exchangers, made up of successions of metal plates and various coiled pipes, regulate and manipulate temperature, and they get the job done quickly — thanks to an active surface that is large with respect to their volume.
Read more
---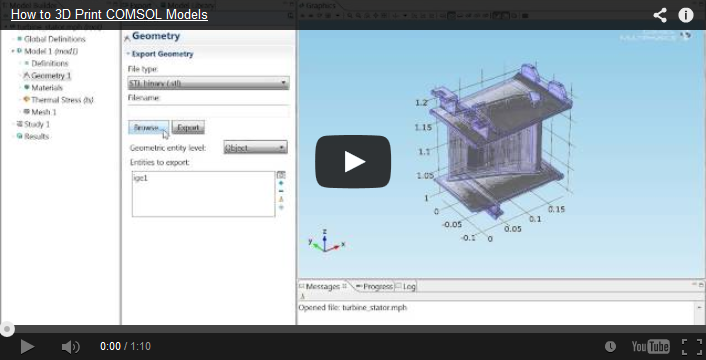 Quite often we get asked the question "can I 3D print my COMSOL model?" Well, as of version 4.3b, the answer is "yes!" This is because it is now possible to export geometries and meshes as STL files, which is one of the standard file formats for 3D printing. This allows for rapid prototyping of designs; there is no need to outsource parts to machine shops. It is quite remarkable that you could conceive, simulate, optimize, and prototype a design […]
Read more
---

Sharp is a powerhouse in the electronics industry, involved in televisions, liquid crystal displays, LED lighting systems, solar cells, multi-function business machines, and many other electronics-based products. One of a global network of Sharp R&D laboratories, Sharp Laboratories of Europe (located in Oxford, England), has been busy researching and developing LED lighting, display technology, microfluidic lab-on-a-chip, and energy systems for incorporation into Sharp's products.
Read more
---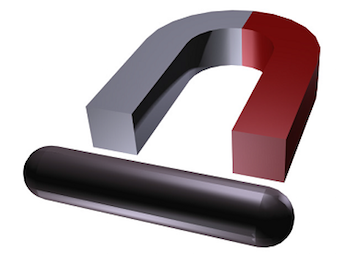 I've written several blog entries involving permanent magnets, in one way or another. Reading those may have raised the question "what about a more simple introduction to permanent magnet simulations?" Fair enough, here's how to model a permanent magnet and its surrounding magnetic field.
Read more
---

The Coplanar Waveguide (CPW) is commonly used in microwave circuits. COMSOL Multiphysics, with the RF Module, makes it easy to compute the impedance, fields, losses, and other operating parameters needed when designing a CPW.
Read more
---
Get new posts by email
---
Categories
---
Tags